CSD rack-mounting type, can be built into a dedicated enclosure or into a standard 19" cabinet.

Individual CSD detectors for each electrical cabinet to detect fire hazards.

Up to 40 rack-mounted CSD detectors can be connected to a dedicated enclosure to protect up to 40 cabinets.

CSD detectors are centrally located inside the enclosure or standard 19" cabinet for easy installation and maintenance.

CSD Sampling Tube extends to the electrical cabinet without electrical signal.
The CSD can be integrated inside a high fire risk machine and a separate gauge type display panel can be mounted on the outside of the machine to indicate smoke and alarm status.

Can be used to protect process ovens, heating devices, environmental test equipments, flammable and explosive gas machine, high voltage equipment, ESS energy storage systems... etc.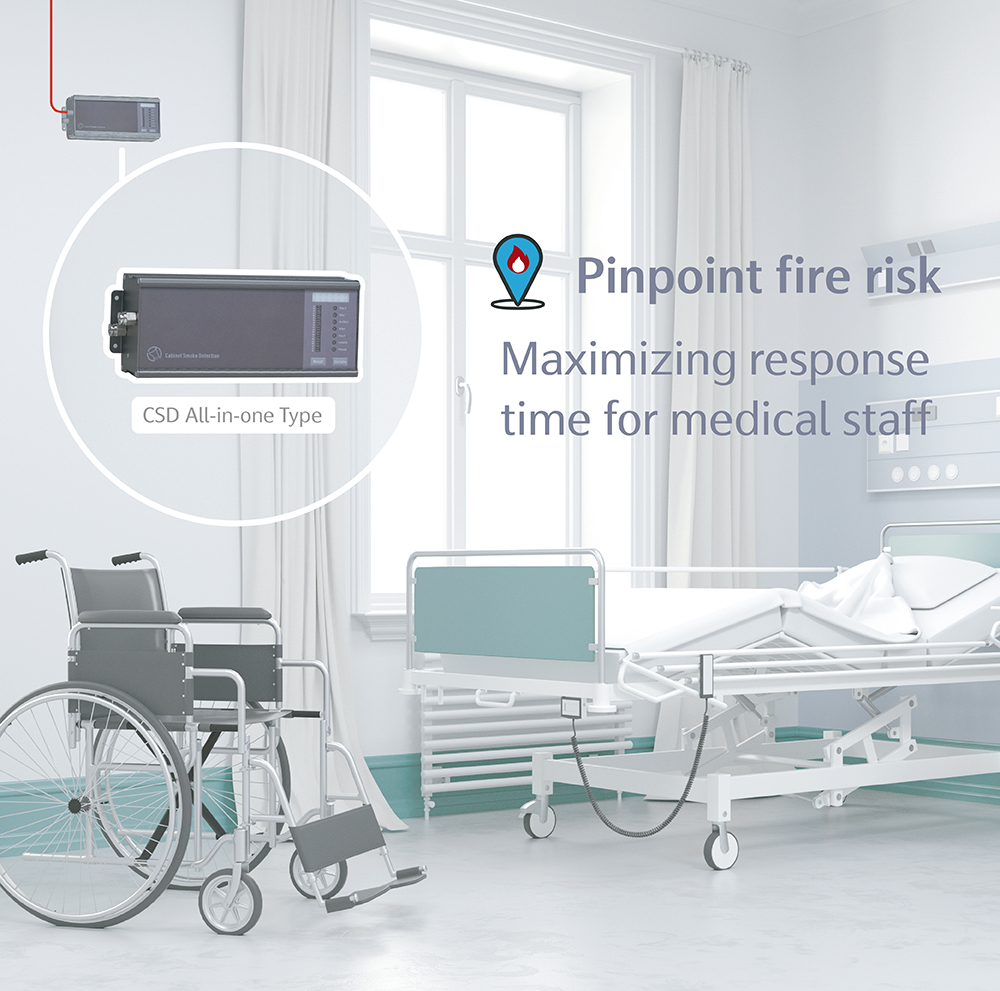 The CSD high-sensitivity aspirating smoke detector can be installed in each room or centralized in a cabinet with the sampling tubes extended to the rooms.

Maximize response time for medical personnel by providing very early warning of a fire and locating the room where the fire is occurring.